Bacteria-free surfaces!
Nanobase's coating system does not contain biocidal substances and does not fall within the scope of Regulation 528/2012/EU on the distribution and use of biocidal products alá.
MRSA, the most common nosocomial infection
Hospital hygiene has been at the center of health policy and public interest for some time. In particular, the so-called multi-resistant pathogens, primarily the most frequently detected methicillin-resistant Staphylococcus aureus (MRSA) bacteria, cause general concern. In most countries of the world, MRSA is the most common cause of hospital-acquired infections, which can cause diarrhea, fever, peritonitis, dehydration, and other serious consequences.
In contrast, the surface treated with Nanobase photocatalytic coating eliminates the problem of multiresistant bacteria particularly effectively and reliably.


This way the surface can be bacteria-free!
The operation of the coating is based on the principle of photocatalysis, resulting in a bacteria-free surface. Under the influence of natural or artificial light, viruses, bacteria and other pathogens disintegrate upon contact with the surface treated with the nanotechnology agent. Our photocatalytic coating NB2236 is excellent for preventing the establishment of all kinds of pathogens. Its preventive effect also works on the surface of medical devices, clothing or equipment. Our photocatalytic coating can also be used in areas where there is little or no light at all. Thus, the coating is not only suitable for active protection against bacteria and viruses, but also for the industrial production of antimicrobial masks, clothing and filters.


Certificates and security
The Nanobase photocatalytic coating is safe, has the appropriate certificates, and is harmless to humans and the environment. Titanium dioxide (TiO2), which is the basis of our products, has been used for many years as a white pigment in paint production, cosmetics and the food industry. In Hungary, titanium dioxide also has its own E number (E-171) and is also approved as a food.


The effectiveness of our products is confirmed by recognized independent testing laboratories and universities and provided with a certificate:
Quality-Labs Nürnberg

Leibniz Universitat Hannover

BSL Bioservice Scienfic Laboretories GmbH München

​Product tested in Hungary: by the National Epidemiological Center.

EN1276, EN1650 according to standard



Areas of use
Hospitals, clinics

Social institutions, community rooms

Food industry areas, meat processors

Industrial kitchens, catering units

Hotels

Medical and wellness baths

as well as all areas where daily hygiene and health are of primary concern
In the last four years, the number of hospital outbreaks has tripled
In Europe, 25,000 people die every year as a result of bacterial infections that cannot be treated with antibiotics on the market, as they develop precisely because of the excessive use of antibiotics. However, in certain cases - transplantation, operations, chemotherapy - the use of these drugs is essential. Risks are on the one hand the weakened immune system of the patients, and on the other hand the characteristic microflora of the hospital, in which pathogens are constantly present. Treatments, surgeries, and some of the modern diagnostic tools also contribute to the development of various infections.
How can it be pushed back?
Ismert tény, hogy a baktériumok még a steril felületen is több héten át életképesek maradnak. Tehát a steril környezet önmagában távolról sem elégséges a multirezisztens kórokozók elpusztításához. Nem egyszerű takarításról van szó, hanem fertőtlenítő jellegűről, ami nem csak látható tisztaságot jelent, hanem mikrobiológiait is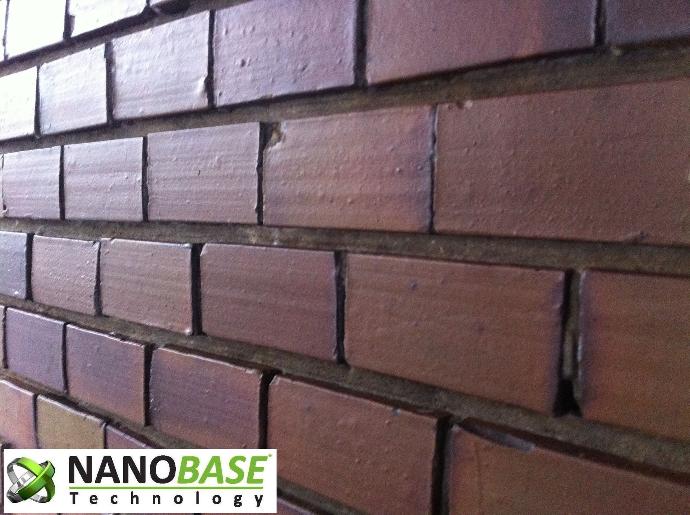 Application of photocatalytic coating
The Nanobase photocatalytic coating is applied using an HVLP spraying process. With the well-proven low-pressure spraying technique, a very clean coating can be produced on the ceiling and walls of the room with little loss of material, without having to carry the furnishings out of the room or ward.
The finished coating is colorless and odorless, so it does not bother anyone. Since the layer thickness is small (less than 0.4 microns) and the drying is very fast, the rooms can be used again after a very short time, thus avoiding additional costs. You can make the waiting room, apartment or doctor's office hygienic in a morning or an afternoon.


Unbeatable properties of our coating:
can be used absolutely safely

colorless, odorless

longer downtimes are not required during application

the coating can be easily applied to walls and ceilings

subsidized price, due to the short application and drying time

3 years warranty

cost savings through photocatalytic self-cleaning